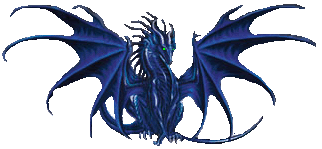 Hello again~
I have added four new sites at the bottom of my homepage, and I have added a new section in my Forum for "Writing References". There you will be able to look up rhyming words, use the thesaurus and count syllables. Soon I will be adding links to free contests to enter where you can win $100 for being selected as number one. I have already submitted some of my writings to several of these contests, and they are legitimate.
I have added more audio to my "Other Poetry" section so that you can listen as you read, if you would care to. I have also added several more poems to this section as I am going through "All Poetry" to download, then upload those poems that are posted to their site that I have not received a trophy for nor did I enter them into any contest.
When I complete the poetry download / upload, I will be starting on my "Books" section. My novel of Epic Prose in rhyming verse, Blue Fyre. I will be drawing or sketching the illustrations myself, then coloring them in with color pencils and markers before scanning and uploading to the book. It will be my most challenging project that I have yet to attempt. But I do look forward to seeing it develop and becoming the story I see in my head when I am able to go there.
I wanted to update you on how my site is going, and as always, it is a "Work In Progress".
Peace Out~
)O(
DragonBlue






What do you think? Let me
know in the comments below!